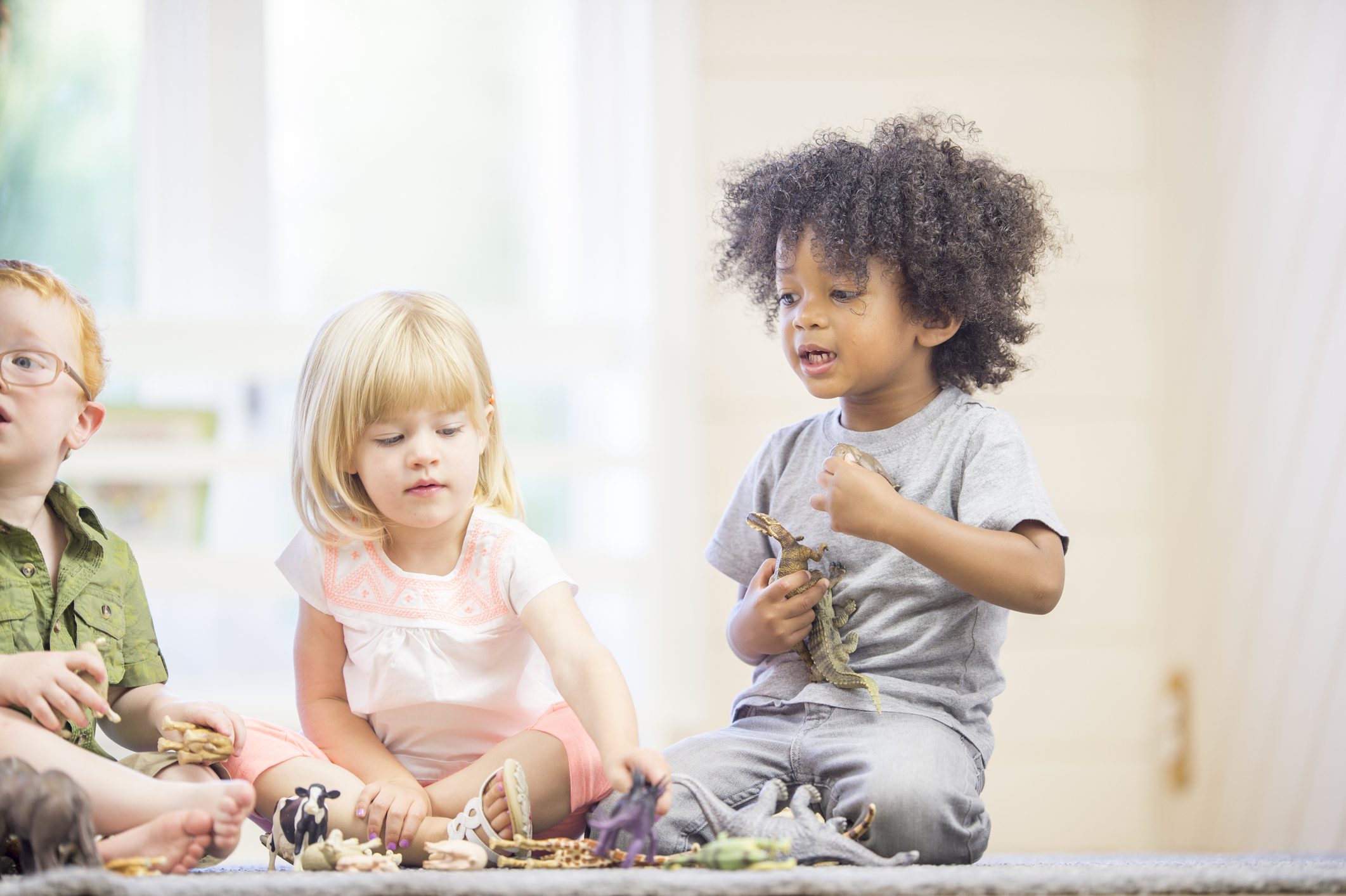 Our twos & threes program aims to challenge, intrigue, and interest your child. We offer the following:
Language and Literacy
Language: Your child will learn vocabulary and other skills through scaffolded conversation, prompts, and visual and kinesthetic support.

Literacy: Your child will explore various text genres while building read-aloud comprehension skills, phonological awareness, alphabet knowledge, emergent writing skills, and social-emotional skills.
STEAM (Science, Tech, Engineering, Art, Math)
STEAM is not about one activity. It is a process or a journey. Your child will learn to be curious, to explore and to investigate. At Little Academy, we will take your child through that journey through books, experiments, art projects, educational games and more. Your child will be STEAMing with play; in the classroom, in our laboratory and outdoors, all through intentional play activities.


We follow your child's lead

We use math concepts to teach your child to count, sort, size, shape everyday objects

We look at the world around us and help your child observe and communicate what he/she see, feel, smell, taste or hear

We use books to teach your child about science and nature

We use music to teach your child patterns
Pretend Play
Your child will develop critical thinking skills through dramatic play. Your child expressive and receptive language will be developed by intriguing your child's curiosity.

Music & Movement
Your child will jump, sway, dance and run which will develop his /her large muscle movements

Blocks
Your child will learn how to fit things together and construct his/her own structure.

error:
Content is protected !!