Little Academy Nursery Environment
We understand that choosing the best educational setting for your child is a difficult task. So Little Academy Nursery would like to make this process easier for you with our features below.
We are proud of our Little Academy Nursery Environment which offer
A full and valid license from the Ministry of Social Affairs.

Fully certified by the Civil Defense complete with a sophisticated alarm system that connected directly to the civil defense.

Fully qualified and experienced nursery teachers all of which has certification in pediatric First Aid and CPR.

Full time Nurse with a valid license from Qatar Supreme Health Council.

Fully qualified and experienced Nutritionist working alongside parents on healthy eating habits. Also, to keep a record of children's physical health and growth.

Bright, spacious, custom designed classrooms, each equipped with child size bathrooms.

High quality, durable Community Playthings indoor and outdoor furniture and age related learning resources in each classroom.

The highest Buildings and infrastructure customization to possible safety measures. Moreover, each classroom has an exit to immediately access an outdoor area.

Air purifying machines in each classroom in order to eliminate any dust and allergens in the air. Also, we are interested in ensuring the health of our students by strengthening their immune systems.

CCTV system integrating cameras in every classroom. Moreover, all-outdoor play areas, connected to live feed built-in monitors at reception and manager's office.

We are a "green" nursery thus we implement recycling bins onsite, policies in place to reduce waste, recycled materials integrated into our art and craft activities.Also, we has garden areas for children to enjoy the opportunity of planting.

Attendance certificates available upon request after completion of a minimum of 3 months of attendance

Detailed assessments available twice per Academic Year for a fixed fee.

Within nursery policies, we are happy to celebrate children's birthdays in class upon parents request.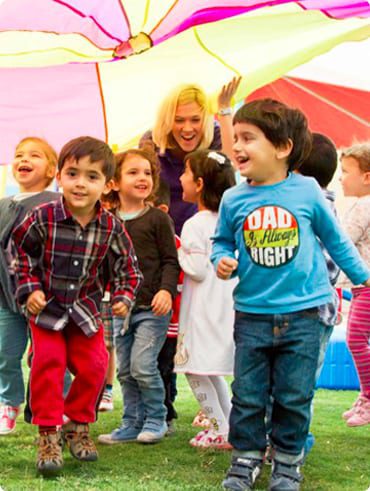 error:
Content is protected !!